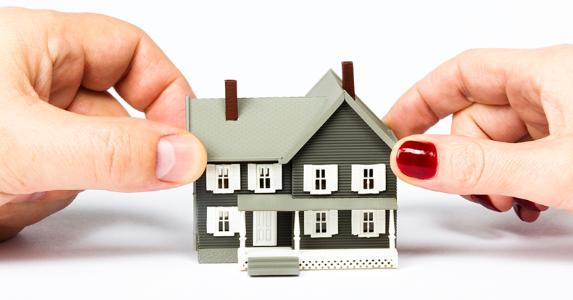 Divorce can be a pretty messy process, even amongst the most amicable couples. Unfortunately, that process gets a lot more complicated when it comes to figuring out how to move forward with your mortgage. What once was your biggest asset can actually become your biggest liability, making it one of the most difficult aspects of a divorce proceeding.
However, this isn't something you have to figure out on your own. In fact, attempting to solve your mortgage issues without talking to your lender first could lead to some very avoidable mistakes.
Here are the most common solutions we see when working with divorcing and/or divorced clients:
Sell the house to divide equity
Selling your house is first and foremost the easiest way to put your joint debt behind you, split the profits, and move forward. Though it can be hard to let go of your home, the current competitive market in Austin would allow for optimum pricing and potential profits from the sale.
Refinance the loan under one spouse
In many cases, one spouse prefers to remain in the home – especially if you have children and don't want to move them to a different house or school district. This is another fairly easy and attainable option, under three conditions:
1) Both spouses must agree on it;
2) Your payment history must be on track and consistent
3) The spouse who wants to keep the house must have the credit, income and assets necessary to qualify for the refinance by themselves.
Keep your mortgage
This is one of the riskiest options, but sometimes the mortgage must be left as it is if you or your former spouse can't assume the loan, can't refinance, can't sell the home and/or don't have the money to pay off the mortgage. If you must keep your mortgage, you and your spouse will have to come to an agreement and try to add protections to ensure your credit isn't tainted if your ex is late on or misses a payment. A common solution is to include the mortgage payment in the child support agreement.
Can I get a new mortgage after my divorce?
The divorce decree & settlement must indicate that the mortgage payments are the sole responsibility of the spouse who stays in the home. When you apply for a new mortgage, you'll need to show lenders that agreement, as the old mortgage will continue to show on your credit report.
Use an Owelty Lien
In Texas, an Owelty lien can be placed on the house which enables one spouse to own the home, while the other will still retain rights to equity that was present in the house at the time of the divorce. This gives the first spouse the right to make improvements and to own the home, but the other spouse will get his or her share of the equity later when they're ready to sell.
If you still have questions, see below for some of our FAQs. If you are still unsure about your options or want to know more about how to proceed, give John Schutze a call at (512) 524-8310 or email him at john.schutze@supremelending.com.
---
*Refinancing your loan & new mortgage information courtesy of bankrate.com*
Communication of information by, in, to or through this website and your receipt or use of it (1) is not provided in the course of and does not create or constitute an attorney-client relationship, (2) is not intended as a solicitation, (3) is not intended to convey or constitute legal advice, and (4) is not a substitute for obtaining legal advice from a qualified attorney. You should not act upon any such information without first seeking qualified professional counsel on your specific matter. The hiring of an attorney is an important decision that should not be based solely upon website communications or advertisements.